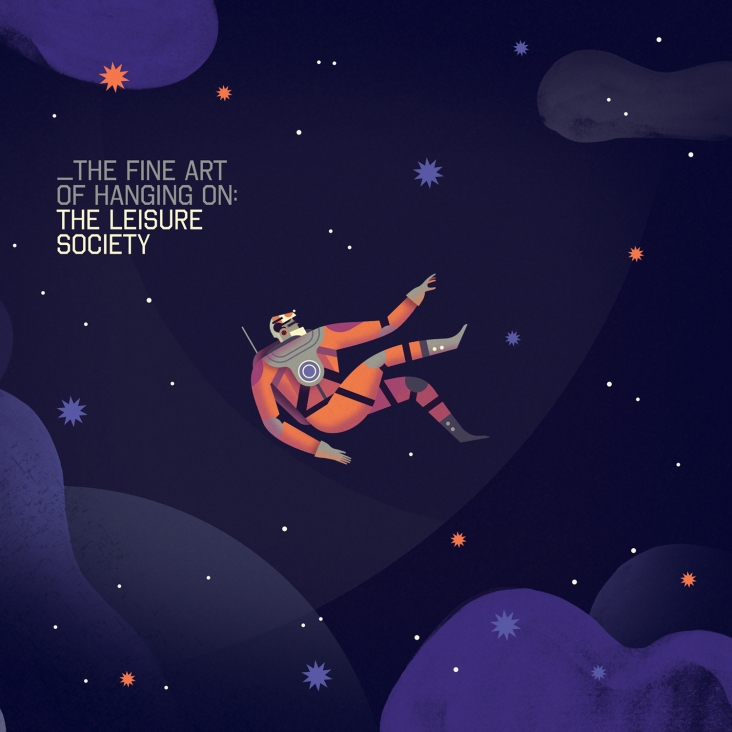 È programmata per il 13 aprile l'uscita di "The Fine Art Of Hanging On", il quarto disco di The Leisure Society, ancora per Full Time Hobby. Queste le parole di Nick Hemming sul disco:
"'The Fine Art of Hanging On' is a recurrent, linking theme, although this wasn't an intentional concept-album. It's about clinging to something - be that a relationship, a career, or life itself. All the way through writing the album a friend of mine was battling cancer. I reached out by sending him the rough demos of this album. By giving him this access to the work in progress and by him giving feedback, we formed a close bond. Sadly he lost his
battle, but his input and presence is there in the album".
La band ha anche pubblicato il primo singolo del disco, "Tall Black Cabins". Anche di quest'ultimo parla Hemming:

"I took a visit to Hastings and I noticed several tall black cabins, which inspired the song of the same name. These structures are used by local fisherman for drying their nets. Theirs is a small and shrinking industry, but they have a passion for their trade and keep it going, even though it's not always financially viable. We recorded the album onto analogue tape at Konk studios and mastered it at Abbey Road Studios. We wanted to make the best record we could, so despite the expense we crafted it in this way - not for money, but for the love of making it."



"The Fine Art Of Hanging On":

1. The Fine Art Of Hanging On
2. Nothing Like This
3. Tall Black Cabins
4. The Undefeated Ego
5. Outside In
6. I'm A Setting Sun
7. You Are What You Take
8. You'll Never Know When It Breaks
9. All Is Now
10. Wide Eyes At Villains
11. As The Shadows Form