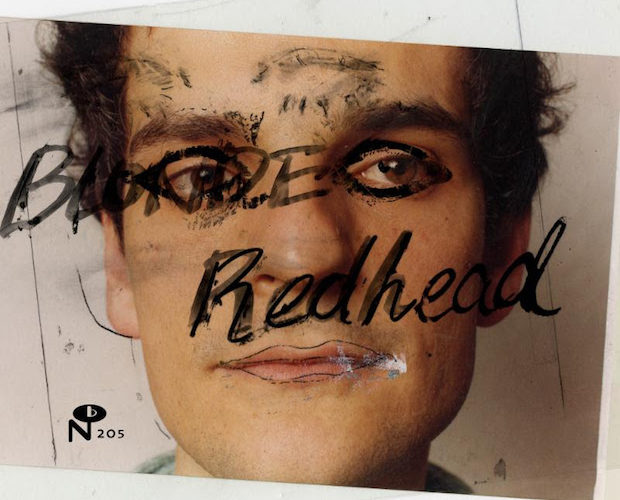 Dopo aver pubblicato il loro nuovo album "
Barragán
" lo scorso anno, i
Blonde Redhead
sono pronti a condividere molte delle prime tracce composte e registrate ad inizio carriera. Le loro prime registrazioni sono state messe insieme dall'etichetta specializzata
The Numero Group
in un cofanetto intitolato "
Masculin Féminin
" che verrà pubblicato il 30 settembre. Il box set comprende i loro primi due album del 1995 ("Blonde Redhead" e "La Mia Via Violenta", insieme ad alcuni vecchi demos, singoli, e varie performances radiofoniche. Il box set uscirà nelle versioni in quattro LP (esiste anche una edizione limitata a 1000 copie in vinile colorato) o due CD e comprende un libro con due articoli esaustivi sugli inizi della band e molte foto mai pubblicate in precedenza. Ascolta uno dei loro primi rari singoli "Big Song" e guarda la tracklist ed il trailer qui sotto.
Masculin Féminin:

01. I Don't Want U

02. Sciuri Sciura
03. Astro Boy
04. Without Feathers
05. Snippet
06. Mama Cita
07. Swing Pool
08. Girl Boy
09. Amescream
10. Big Song
11. Inside You
12. Vague
13. Jet Star
14. This Is The Number Of Times I Said I Will But Didn't
(4 Track Demo)
15. Instrumental
(Live at Snacktime)
16. Slogan Attempt
17. Swing Pool Instrumental
(Live at Snacktime)
18. Woody
(4 Track Demo)
19. (I Am Taking Out My Eurotrash) I Still Get Rocks Off
20. Violent Life
21. U.F.O.
22. I Am There While You Choke On Me
23. Harmony
24. Down Under
25. Bean
26. Young Neil
27. 10 Feet High
28. Jewel
29. Flying Douglas
30. Harmony
(7" Version)
31. 10 Feet High
(7" Version)
32. Valentine
33. Not Too Late
34. (I Am Taking Out My Eurotrash) I Still Get Rocks Off
(KCRW Session)
35. Pier Paolo
(KCRW Session)
36. Country Song
(La Mia Vita Violenta Outtake)
37. It Was All So Sudden
(4 Track Demo)